Hannah, Delivered is a fine new novel by Elizabeth Jarrett Andrew. Elizabeth and I met two summers ago at the Collegeville Institute, and re-met last spring at the Festival of Faith and Writing at Calvin College. When I received my copy, Elizabeth included a kind note that read, in part,"I'd love for Hannah to speak fresh conversation about what it means to be a person of faith both within and outside of the church." Indeed, it does. Quite well.
The story follows a young Minnesota midwife learning the trade (art?) in the 1990s when homebirth is illegal in Minnesota. Hannah's story brings pain and joy, wrestling with faith and finding a bit of peace, and the search for her heart's true vocation.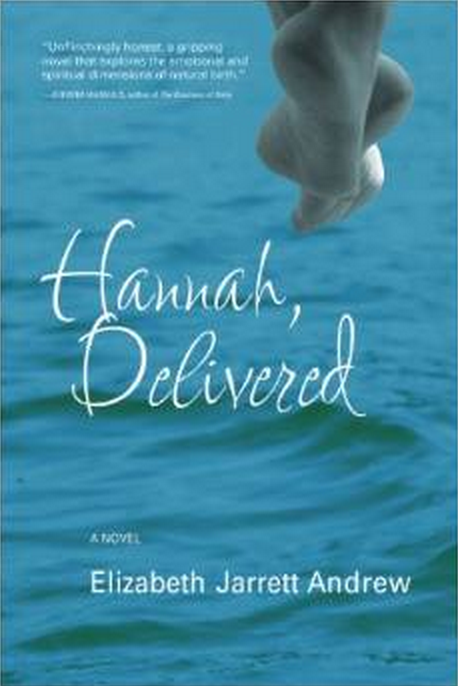 As a pastor's kid and transplanted Midwesterner myself, I particularly connect with the fact that Hannah is a pastor's daughter. She struggles at points with her father's dogmatism and the insular nature of her rural Minnesota hometown.
While the spiritual aspects of the story sing beautifully—I particularly appreciated what I read as several water/baptism motifs—what seems to be sticking with me is the midwifery themes. Heck, "theme" isn't quite the right word here: Hannah's connection with birth and birthing carry the story from beginning to end.
My experience of birth has been limited to my wife's informal conversations about her OB rotations in medical school, my occasional pastoral visits to a family of a newborn, and being born myself.
Hannah, Delivered helped me consider birth in a way not bound-up in medical jargon or debates about today's homebirth movement. Certainly, the novel speaks to the medial, practical, and spiritual connections to birth, but it's not in-your-face. It's delicately, delightfully done. After reading it, I felt more informed as well as entertained along the way.
So, check it out. Hannah, Delivered. It screams like a good fit for a book group, or for any folk with a passion for how life comes to be.