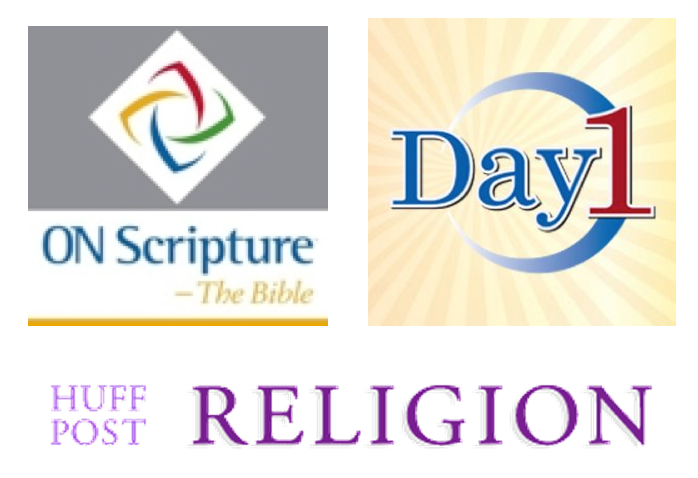 A short essay of mine is up this week at Huffington Post Religion, ON Scripture, Day1 and Sojourners. Entitled, "Palm-Powered Protest" it's a commentary on Matthew 21:1-11, one of the lectionary readings for this coming Palm Sunday.
I'll post the intro below, and I invite you to click over to the other sites for the full piece.
Palm-Powered Protest
Matthew 21:1-11
Have you ever noticed that society allows fans to do things that, short of fandom, we would deem absolutely crazy? When do grown adults have permission to paint their faces with logos except on the day of the big game? When is hugging perfect strangers acceptable? After a 3-point shot of your favorite team beats the buzzer, it's expected. Screaming at the top of our lungs is perfectly acceptable when we're in a crowd of thousands doing the same.

March Madness wraps up this week and a tournament champion will be crowned. Whatever the outcome of Monday's championship game, we can guarantee that there will be screaming crowds at AT&T Stadium in Arlington, Texas. (The final may break the record of largest crowd ever to attend a NCAA basketball game 75,421.)

Crowds change social norms. Whether they are for sport, political protest, or public worship, gathering with thousands inevitably changes our mood and actions. I have never felt as alone as in a rival team's stadium filled with thousands of home-team fans. I rarely feel as important as when I've gathered with others to protest unjust laws or call for social action. I get Goose bumps when I'm able to recite the Lord's Prayer with a few thousand other worshipers.

Next Sunday, April 13, 2014 is known as Palm Sunday. Around the world Christians will gather to wave palm branches. In some traditions, rather than starting the worship service inside the church, on Palm Sunday they gather outdoors. On Sunday, shouts of "Hosanna" will ring in city parks and street corners, in church courtyards and city squares. Pastors will shout in the crisp morning air as they read from the day's gospel passage Matthew 21:1-11….
For the full essay go to one of ON Scripture, Huffington Post Religion,  Day1 or Sojourners.
Also, here's the related video: