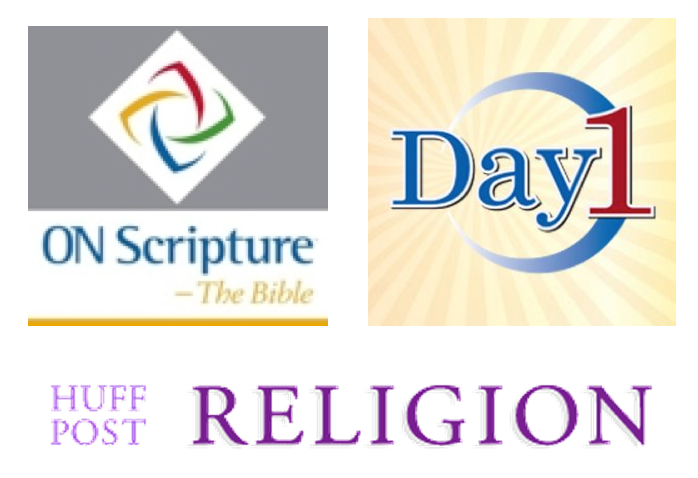 A short essay of mine is up this week at Huffington Post Religion, ON Scripture, Day1 and Sojourners. Entitled, "From Generation to Generation" it's a commentary on Genesis 17:1-7, 15-16, the Old Testament lectionary reading for this coming Sunday, Lent II.
I'll post the intro below, and I invite you to click over to the other sites for the full piece.
From Generation to Generation 
Genesis 17:1-7, 15-16
What do you want to pass on to your grandchildren? What will you give to future generations?
There's a special spot on my shelf for books my grandparents handed down to me over the years. I cherish the collection of love poetry my grandfather gave my grandmother for a wedding anniversary decades ago. I treasure my grandfather's old prayer book and hymnal. Depending on your family history, most of us will have at least a few old treasures from generations before.
Some things pass from one generation to another with special care–a family wedding ring, a chess set from the home country, old pictures. Other items, however, pass with less care and planning. My wife, for instance, has her grandmother's old cookie jar. It's made of cheap, simple glass and is completely unremarkable except for the memories of cookies eaten at grandma's house it evokes.
Families aren't the only ones thinking of passing things along. Politicians, skilled at tugging heartstrings, speak often of "future generations." Couching moral decisions in terms of how they affect generations to come can give an issue more weight. Indeed, the way we live our lives today will affect not only us, but our children, grandchildren, and great-grandchildren. The problem for politicians, however, is that future generations don't vote yet. We must be convinced to make decisions for the welfare of not only ourselves, but the community to come.
This week's Old Testament passage begins with a man likely not expecting any more children. Abram was eighty-six when his son Ishmael was born to Hagar, handmaiden to his wife Sarai. Twenty-four years have passed since God first called him to set out from Haran (12:4). By the time we reach chapter 17, Abram is ninety-nine years old, and his wife Sarai is ninety. In fact, the idea of having children together is so preposterous that Abram laughs out loud at God's suggestion (17:17). And yet, God is certain…
For the full piece, head over to one of the ON Scripture partners, Huffington Post Religion, ON Scripture, Day1 and Sojourners.
Also, here's the related video: