The last post in our creativity blog series — in which I interview particularly creative folks who impress me, and should probably impress you — features Michael D. Larson. I've known Michael for several years now, and am always impressed with his artistry, collegiality, and taste in wine. Plus, he gets paid to create creatively! For inspiration, read on….
AJC: What helps you stay creative? What practices do you find lead to maximum creativity?
ML: Creativity for me is a chance to let go of boundaries within any medium (e.g. music, lyrics, poetry, paint, metal, etc.) and explore. Perhaps more importantly, this "letting go of boundaries" is an internal release of walls and edges in which I find myself contained. In these ways, it's almost like a connection of something deeply personal (and almost beyond myself) to something wonderfully ordinary.
I experience peaks of creativity while being in community with other people who are passionate about their work. Most of these people don't consider "creative" to be a word to describe them. Experiencing someone tap into something creative within themselves is exciting for me. This is why I am probably more creative while working on projects with others. I find more energy in the process of creating, whether it be different events or programs with music and poetry, or communal art projects with everyday people.
In trying to get to what practically maintains my creative nature, I'd say:
lots of sleep

different genres of music playing in the background (with or without vocals)

a notebook close by at all times

dark roast coffee, bubbly water, and/or red wine

comfy surroundings

my ADHD and anxiety meds, haha…
AJC: In recent weeks, what has struck you as particularly creative—in your work or beyond?
ML: As a part of my work at church, I was tasked to come up with some way of representing the community as it grows in participation during an appeal with the theme "Growing Deeper." Through this time, an image of a tree with deep roots and fruitful branches was a part of all of the marketing and publicity. So, I turned to another person in the community who has worked with me on other projects. When we began talking about the project, it was almost as if our brain waves were connecting in strange ways. As we continued to try to speak and explain ourselves—something I find difficult at this stage of the process—we were both staring at a life-size tree sculpture constructed with different metals.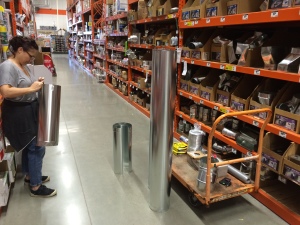 I remember being so excited we could hardly talk! We rushed to different hardware stores to see what boundaries we could break with different metals. As we laughed, we started pulling different metal pieces (e.g. dryer vents, air ducts, etc.) and started placing parts together to see what would work best for our project. Some of the funniest moments were when employees would ask us if we had any questions or needed help with our home improvement project…they would quickly walked away when we said we were working on building a tree.
After we got to the church with our initial supplies, being careful not to cut ourselves with the aluminum screening or poultry netting (among many other random materials), we both realized how mentally exhausted we had become in this process of dreaming up this structure. We found mental breaks to be necessary. Together in a matter of days, our random connections of metal and wire came together to create our 16-foot tree with a branch-span of about 14 feet.
What I find meaningful and interesting about this project (still in process) is that neither of us probably would have come up with the idea on our own. The mixture of creative energies and a willingness to "let go" of constraints and limits resulted in a meaningful symbol for our community. We are still adding leaves using floral wiring and iridescent plastic wrapping material. While we have an idea of the end-project, neither of us actually know what will happen. Creation is in process.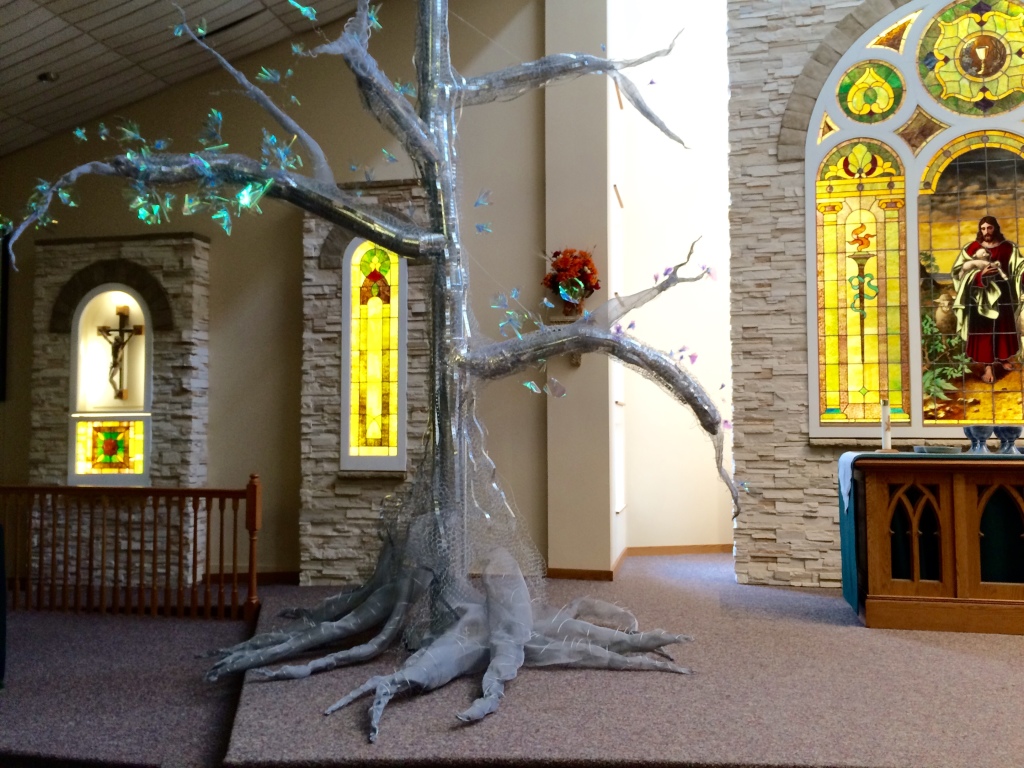 AJC: What advice do you have for readers seeking to be more creative?
ML: Let go. Breathe. Try not to be limited by what you're told or what you think you know. Allow yourself the possibility to change and grow through the process of creating. I think as humans, we are inherently creative. Don't be afraid to fail. I don't think there's really "failure" or "mistakes" in creation. I believe the places where projects or minds stray from what's "planned" is perhaps a unique and maybe even divine-supernatural-whatever-you-want-to-call-it energy that leads us to places we would have never imagined.
AJC: How does the Internet–or technology, generally–enhance or hinder your creativity?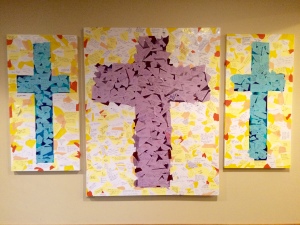 ML: I think the technology in general expands our abilities to be creative. The Internet, for example, allows me to connect with other people and ideas, which inspire and influence my own projects. Like working with other people, connecting via technology is a way to not be alone in the creative process.
AJC: For you, does God/spirituality have anything to do with creativity? How so…or not?
ML: I think creativity is a way we connect with Something Greater. I experience this most when I feel like I've made a "mistake" in a project. As I said earlier, it's as if Something Else within and beyond me comes in and adds an unexpected and beautiful twist. To me, the moments of creativity is a reminder that this Something Greater is still creating…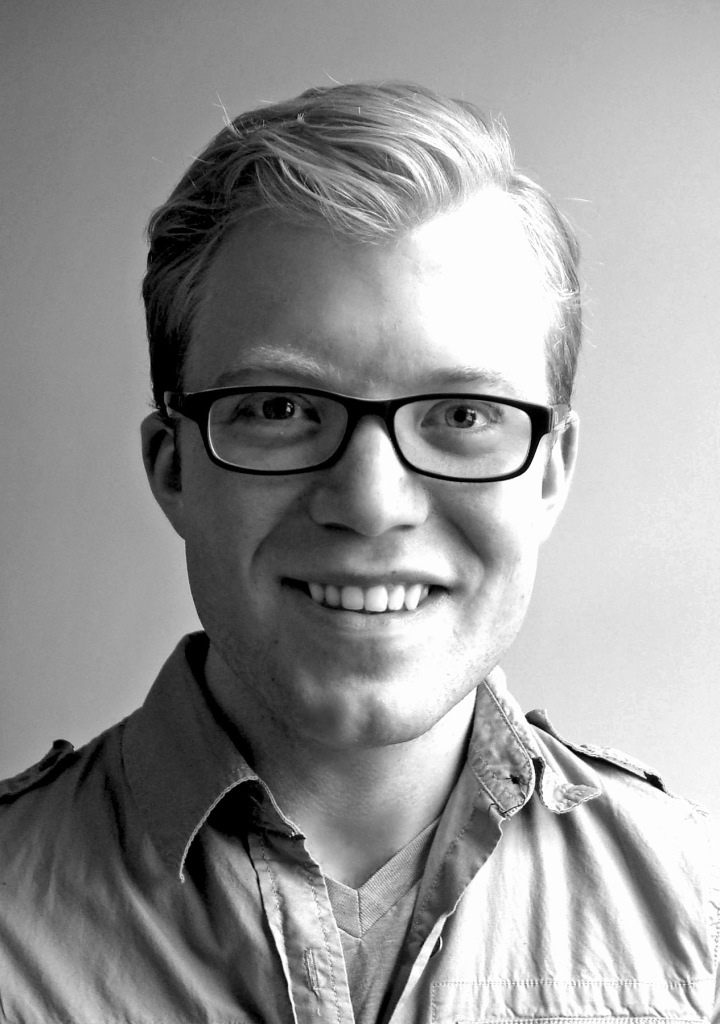 Michael D. Larson currently works as the Director of Music and Arts Ministry for Lutheran Church of the Cross in West Fargo, ND. He also teaches piano lessons and brings music leadership to retreats and conferences (and other gigs) across the country.
Michael is a graduate of Concordia College (Moorhead, MN), where he studied psychology and neuroscience. In 2011, he graduated from Pacific Lutheran Theological Seminary (Berkeley, CA) with a Masters of Theological Studies, where he began his exploration of music as local theology, emerging from unique contexts and subcultures. You can learn more about Michael online at www.MichaelDLarson.com.