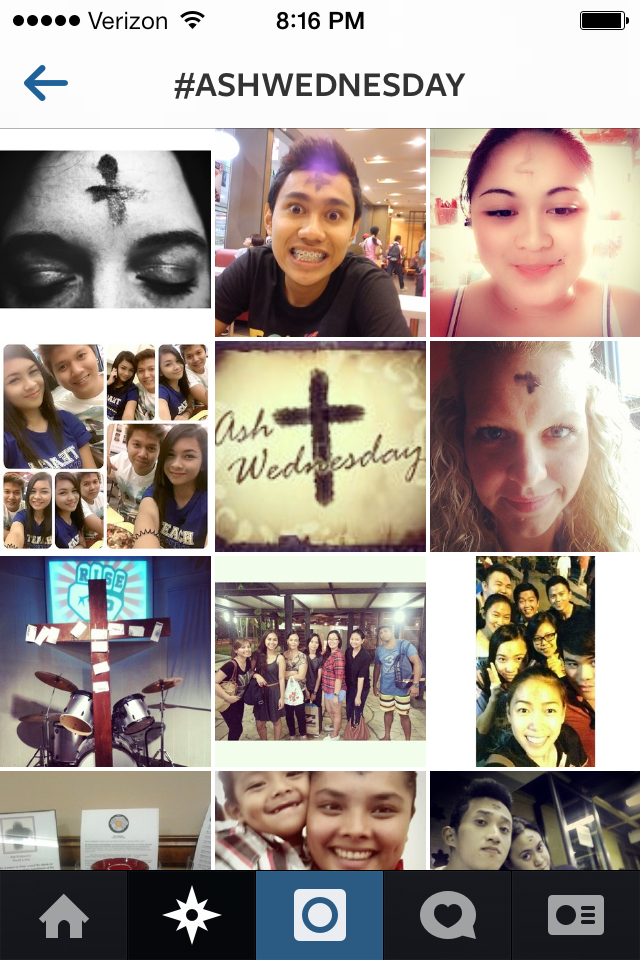 1)  The Internet helps us make connections beyond local congregations. Last Wednesday, I especially appreciated the dozens of Facebook, Twitter, and Instagram Ash Wednesday posts marking the beginning of Lent. While I celebrated in my local faith community, I felt connected to the worldwide community through social networks.
2)  Lent series like these: 40 Days for Food Justice, David Lose's Lenten Devotions, or Rethink Church's Lenten Project.
3)  The ability to ask others about Lenten disciplines. Take, for example, Pastor/Writer MaryAnn McKibben Dana's recent tweet. She received several responses quickly.
Every personal #Lent practice I come up with leaves me cold. Let it go or keep searching? What are you doing?

— MaryAnn McKibbenDana (@revmamd) March 5, 2014
4)  If you haven't heard of Lent Madness 2014, click on over right now! The stellar recipe: combine March Madness and Lent, add some saints, and shake into a single-elimination tournament bracket. Delicious fun. (My Cobber colleague David Creech writes for them because he's cool like that.)
5)  Following on the heals of last year's rethink church super successful photo-a-day Twitter project, the Slate Project is hosting a Lenten photo sharing with the hashtag #reLent. Join the photo challenge…