Last weekend, I attended the Festival of Faith & Writing with 2,000+ others at Calvin College in Grand Rapids, Michigan. The experience deserves more than a quick post, but such is life. A few reactions follow. 
What fun to be around so many stellar thoughtful folks considering faith, writing, and culture. The quality of presentations was super high, and each day my challenge was deciding among several great concurrent sessions to attend.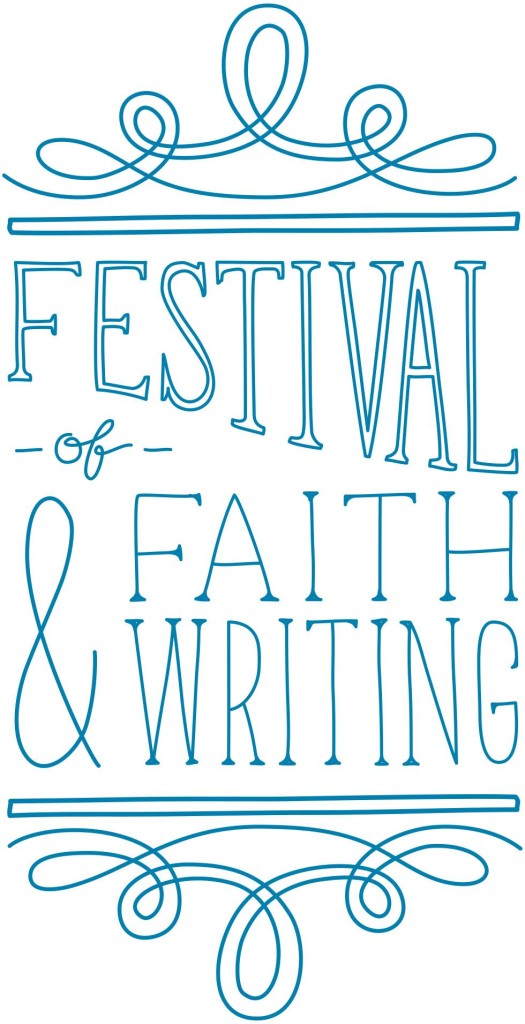 I particularly enjoyed seeing Rachel Held Evans in person for the first time. I'm a huge fan of her blog, and she was as charming, gracious, and thoughtful in person as she is online. Rachel presented on her A Year of Biblical Womanhood book to a chapel-full of Calvin students, gave the closing plenary address, and had a public conversation (in front of a few hundred of us).
One of my leading dissertation ideas has to do looking at how Rachel and a few similar Christian women leaders engage the public sphere with digital rhetoric. After seeing Rachel in person, I only increased my interest in such a project.
Strangely, perhaps, while I've read Peter Marty for years, I had never heard him speak so I was quite happy to take in his lecture, "Making Every Word Heart-Deep." Likewise, I greatly enjoyed Cornelius Plantinga, Jr.'s lecture "Reading for Preaching: The Preacher in Conversation with Storytellers, Biographers, Poets, and Journalists."
Plantinga's call for preachers to "pursue a program of reading" as perhaps even more essential than their study of Biblical commentaries stuck a harmonious chord with the audience. It also got me wondering about the right balance between literature, television, and film references in sermons.
Jeff Chu's talk, "In Praise of Bias" was a moving ode to faith and values-informed journalism. Anne LaMotte was as funny and scattered as ever.
The talk that still has me scratching my head—in a great way—is Miroslav Volf's lecture, "The Ends of Our Lives."
Let's see if I can briefly sum up Volf's argument without totally mangling it:
Most tradition secularization theory has been proved mostly wrong due to the growing numbers of faith followers around the world.
Yes, belief in God in the west has moved to optional, but we are mistaken when we look at faith as something only to explain or manipulate human nature.
Ultimately, though, world faiths don't stand or fall on how goods are delivered or choices are made, the stand or fall on their ability to connect to the transcendent realm (never defined)
Long discussion of Anthony Kronmen's book, "Education's End: Why Our Colleges and Universities Have Given Up on the Meaning of Life"

Kromen and Volf: decisions about life worth living in the U.S. today are approached with consumer mentality; about flow of goods rather than religious dimensions. (e.g. we speak of "religious preference" rather than true religious formation)

Universities today, then, must move from only research institutes or vocational schools, but towards greater questions about life's true ends. "Universities have become experts in the means, but don't examine the ends of life."
We have largely lost our ability to deliberate about questions of life worth living; universities have become slaves to knee-jerk preferences and tools of inchoate desires
Solution: more courses like Volf's teaching next year, "Life Worth Living" in which students must ask, "How would my life change if I followed such-and-such faith." Students will meet religious practioners and engage other faiths with honest (critical) responses.
As somebody tweeted, Volf could have dropped the mic at the end. That said, I'm far from convinced of Volf's argument (and not quite as cynical as he about contemporary academia–though I have my days), but even if he's half right, it was worth the price of admission.
There were other highlights: dinner with old friends from the Collegeville Institute, running into Twitter users in real life, considering life on another college campus. All in all, it was a stellar few days.
I'll close this rather hurried post with the tagline of my own college's English department Twitter account: Read the best writing. Write the best reading.